April (4)
Mindmirror
wordplay with a message..and a mindful twist.
by Stijn van der Pol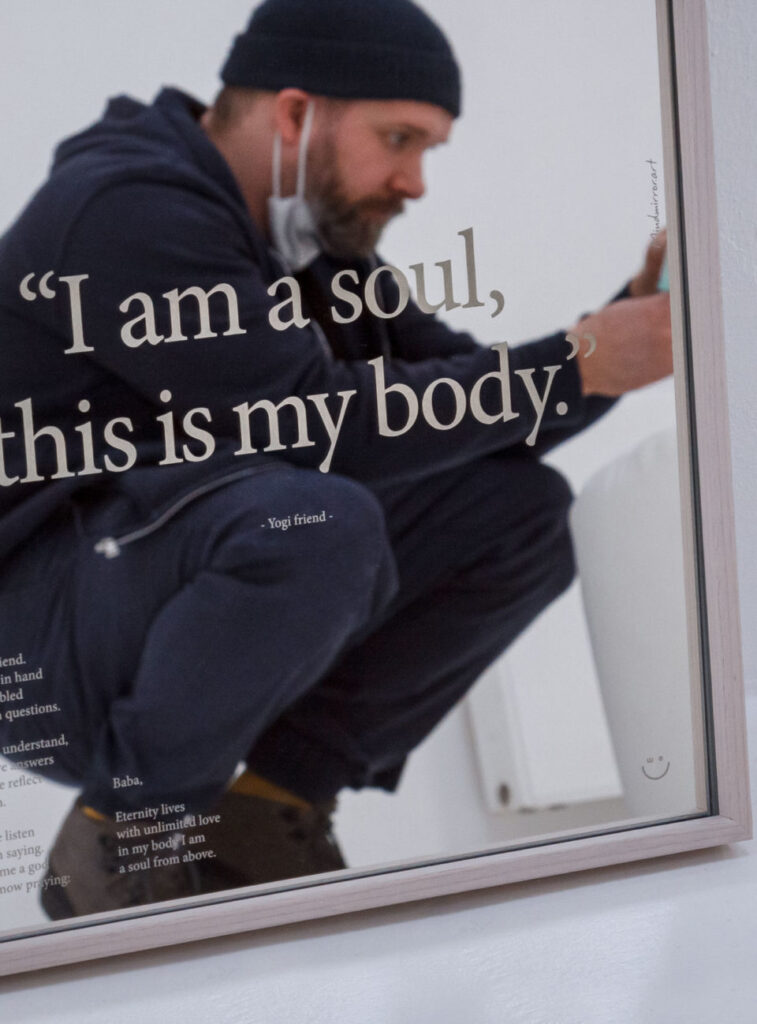 Meet artist & entrepreneur Stijn van der Pol (1983, NL). Stijn is known for his ambiguous, mindful yet down to earth wordplay art. In his work we often find themes as opposites, balance and common sense. Through the power of words, Stijn asks us to reflect on both everyday as well as contemporary topics, offering perspectives that are often right in front of us. Always with a twist.
"Word mirror reality. Play with them!"
Words play an important role in Stijn's work and art. "Words have a enormous power. Words have a meaning. They symbolise something. They therefor seem objective. But words can carry multiple meanings. And their meaning can change overtime. They therefor have a subjective aspect as well. Words leave room for interpretation and change. They allow us to play. And this is where the magic happens. Playing with words, changing them and giving them new meaning, allows us to change our perspective on reality and sometimes even change it."
By putting words on a mirror, Stijn creates an extra layer of perspective, both literally as well as figuratively. By putting you in the center of the artwork, the words you read and the message they convey immediately become personal. The line between the mind and the outside word come together.
After first using mirrors in his art in 2010, now, through mindmirror, a whole new series of mirrors will be available to a wider audience.
Till May 14th, Mindmirror can be pre-ordered through Kickstarter!
Information: https://thisissaf.com/ and https://www.kickstarter.com/projects/friendmade/mindmirror?ref=ksrfb-prelaunch&fbclid=IwAR3nPUM1A00QghQn_56iSFgANqHMQ0fSsHnr7RlAIEigR0kjsNpTBAaabyQ